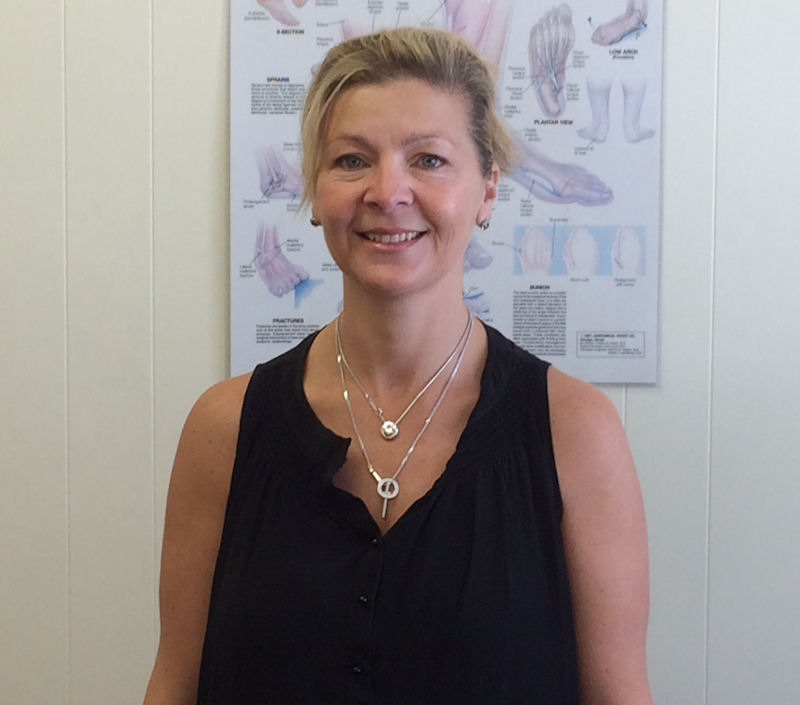 Marlene Porfiri
Marlene is a senior podiatrist and director at My Foot Clinic. She graduated from Lincoln Institute of Health Sciences at La Trobe University in 1990. Marlene also completed a Post Graduate course in Exercise for rehabilitation. She has extensive experience in the public and private sectors as well and has worked with local soccer clubs.
Marlene has extensive knowledge of podiatric complaints and has continued her education and completed Acupuncture for lower limb, lower limb mobilisation and manipulation , dry needling, kinesiology taping as well as Extracorpeal Dolorclast Shockwave Therapy and Injection therapy courses.
Her private practice focus is on difficult lower limb problems and has a special interest in biomechanics, heel pain, custom foot orthotics and children's foot and walking problems.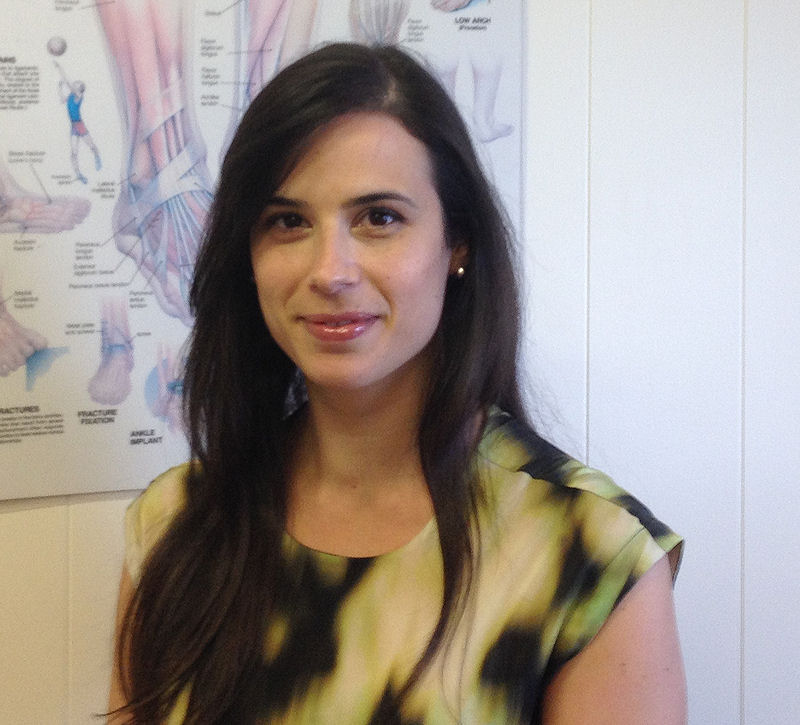 Vicki Koronakos
Vicki is a senior podiatrist and Director of My Foot Clinic.
Vicki graduated from La Trobe University with honours in 2002. She has worked in the private sector since and has extensive knowledge and interest in podiatry complaints concerning children, orthotic therapy and nail pathologies.
Vicki has certification in the use of Extracorpeal Dolorclast Shockwave therapy, Kinesiology taping, Injection therapy and completed a Acupuncture and Acupressure for the lower limband Mobilisation & Manipulation Course.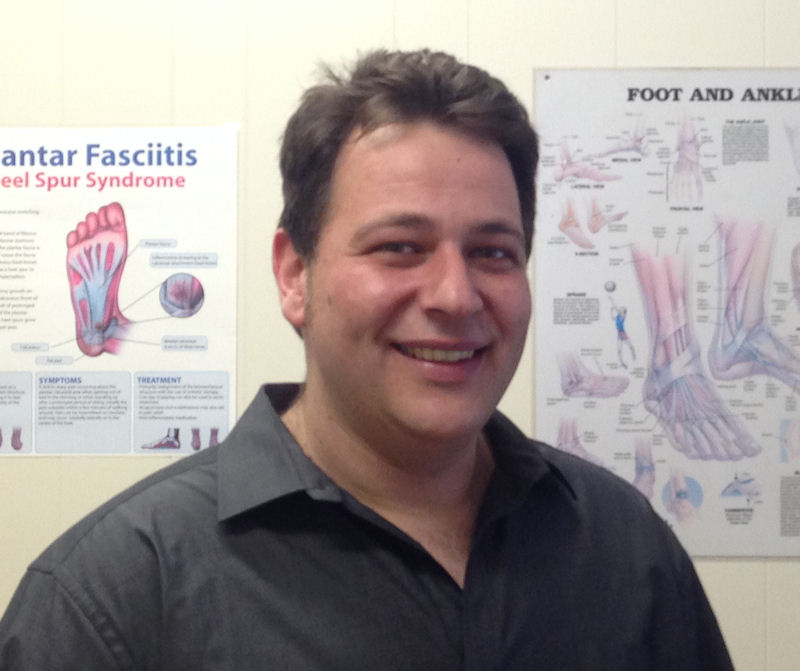 David Covan
David graduated from La Trobe University in 2013 where he trained at a number of private and Victorian Tertiary public hospitals.
He holds a Masters in Podiatric Practice as well as a Bachelor of Health Science. He has completed a number of advanced certificates including neuromuscular dry needling and ulcer wound management and prevention.
He has a special interest preventative health strategies and sports associated injuries.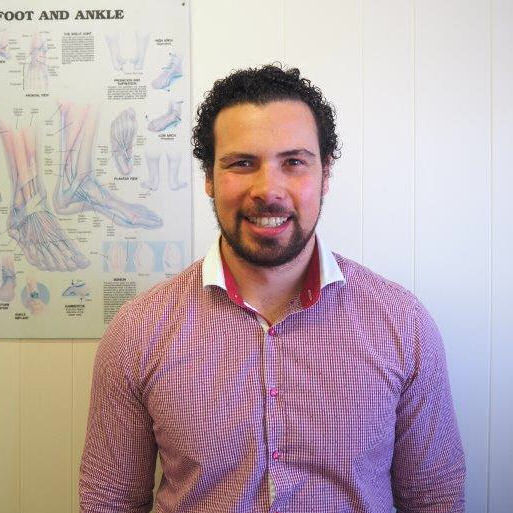 Tauri
Tauri graduated from La Trobe University in Bundoora after completing his Bachelor of Health Sciences and Master of Podiatric Practice. He is a member of the Australian Podiatry Association and also holds a Bachelor of Exercise and Sport Science degree from Deakin University.
Tauri is highly motivated and enjoys all facets of podiatry however has a special interest in biomechanics and musculoskeletal injuries. His previous studies in exercise and sport science complement and add to his experience in treating sport specific injuries. He has had a great interest in a variety of sports from early on which has continued up till today with his keen interest in Tennis and AFL.
Tauri is friendly, motivated and committed to providing the highest quality of care to his patients. In his spare time he loves spending time with family, playing tennis, snowboarding, travelling and watching the footy.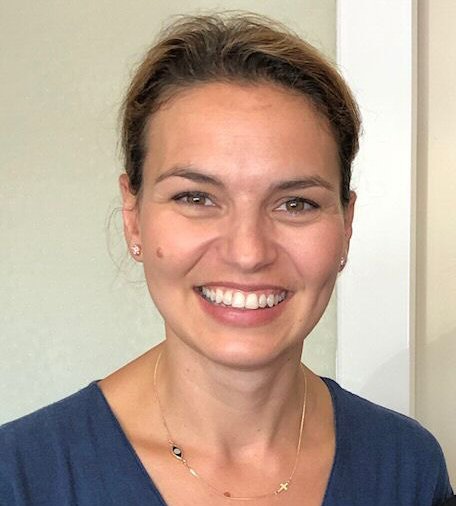 Angela
Having graduated with Honours in 2004 from La Trobe University, Angela is a highly experienced and motivated Podiatrist.
Prior to joining My Foot Clinic, Angela owned and operated her own successful private practice as well as completing a 2 year stint as Principle Podiatrist at a leading clinic in London's renowned Harley Street Medical district. During her time in London, Angela participated in various media releases actively promoting Podiatry and foot health awareness across the world.
Care-focused, knowledgeable and energetic, Angela enjoys all aspects of Podiatry with a particular interest in nail surgery and gerontology.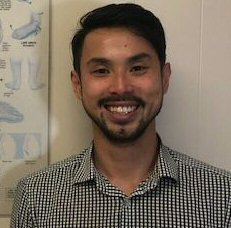 Tom
Tom graduated in 2010, from the University of Western Australia, with a Bachelor of Podiatric Medicine. Tom has spent most of his podiatry career working in the private sector in Perth, and has spent two winter seasons in Japan working as a boot-fitter.
Tom is a friendly, motivated practitioner with a special interest in biomechanics and sports-related treatments. Through his experience, and strong passion for sports and exercise, including basketball, football, snowboarding and cycling (and a fair share of lower limb injuries!) Tom is able to offer a variety of treatment techniques, effective for people of all ages and abilities.
Tom has completed additional courses in Lower Limb dry needling, Extracorpeal Dolorclast Shockwave Therapy, SWIFT microwave therapy and regularly keeps updated with current treatment options.
In his spare time Tom loves spending time with friends and family, playing basketball, snowboarding and travelling.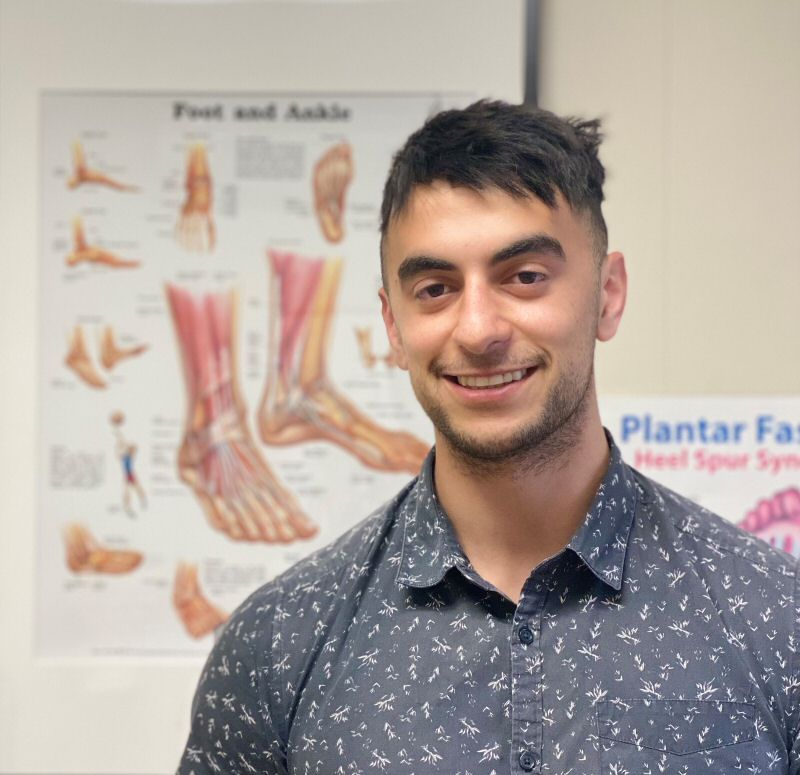 Yunus Abou-Eid
Yunus graduated from La Trobe University in Bundoora after completing his Bachelor of Health Sciences and Master of Podiatric Practice.
Yunus enjoys all facets of podiatry however has a special interest in biomechanical and sport related leg, ankle and foot-based injuries and ailments. Yunus aims to provide short term pain relief and combine that with a structured rehabilitation program to ensure a long-term pain free future.
Outside of Podiatry, Yunus enjoys a variety of different activities including tennis and exploring the vast array of restaurants Melbourne has to offer. Yunus is also an avid English Premier League and Australian Rules Football follower following the Southampton Football Club and Carlton Football Club.